New Kiln in the Art Room!
In preparation for our Empty Bowls Artist-in-Residence, we have a shiny new ceramics kiln in the Art Room! Thank you to the PTA for making this purchase possible! The kiln will get fired up during our work with with local potter Leslie Montalto, which will take place in April. In addition to this exciting Artist-in-Residence opportunity, the new kiln will allow us to make ceramics a cornerstone of the art curriculum at all levels. I look forward to sharing my love for working with clay and building upon students' excitement to explore this medium.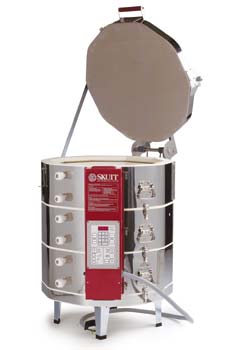 Save the Date: Bridge Street Art Fair is Saturday, May 21st
The Fourth Annual Bridge Street Art Fair is scheduled for Saturday, May 21 from 12-6 pm. Once again, this event will include a student art show, free art activities, live music, food, a bike parade and much more. Volunteers are needed, both in preparation for the event and on the day of the Art Fair. Please contact Nora or Kaiya to find out how you can help!
After School Art Club with Katie and Nora
On Tuesdays after school Katie Babic and I will lead "Club Creativity!" Three sessions will be offered and we will meet from 2:25-3:45. The first session is Tuesdays March 15, 22 and 29 and is open to students in grades K-4. Cost is $25 for three classes and scholarships are available. Space is limited so contact Nora or Kathi to sign up. Stay tuned for more information about these groups!
Instagram is a quick, easy and fun way to check up on what's going on in the art room! Follow ArtClass_AllDay to see images from art class.
Sign up on the blog to receive notifications by email when new posts are created! This is the best way to be able to share your child's art class experience! When you follow the Art Blog you can see you child's work, start meaningful conversations about what they have learned and discover new artists and art news.
Here's what's new on the Art Blog:
First and Second
Kandinsky Collaborative Murals and Dragons for Chinese New Year