Third and fourth grade artists looked at examples of collages by Henri Matisse.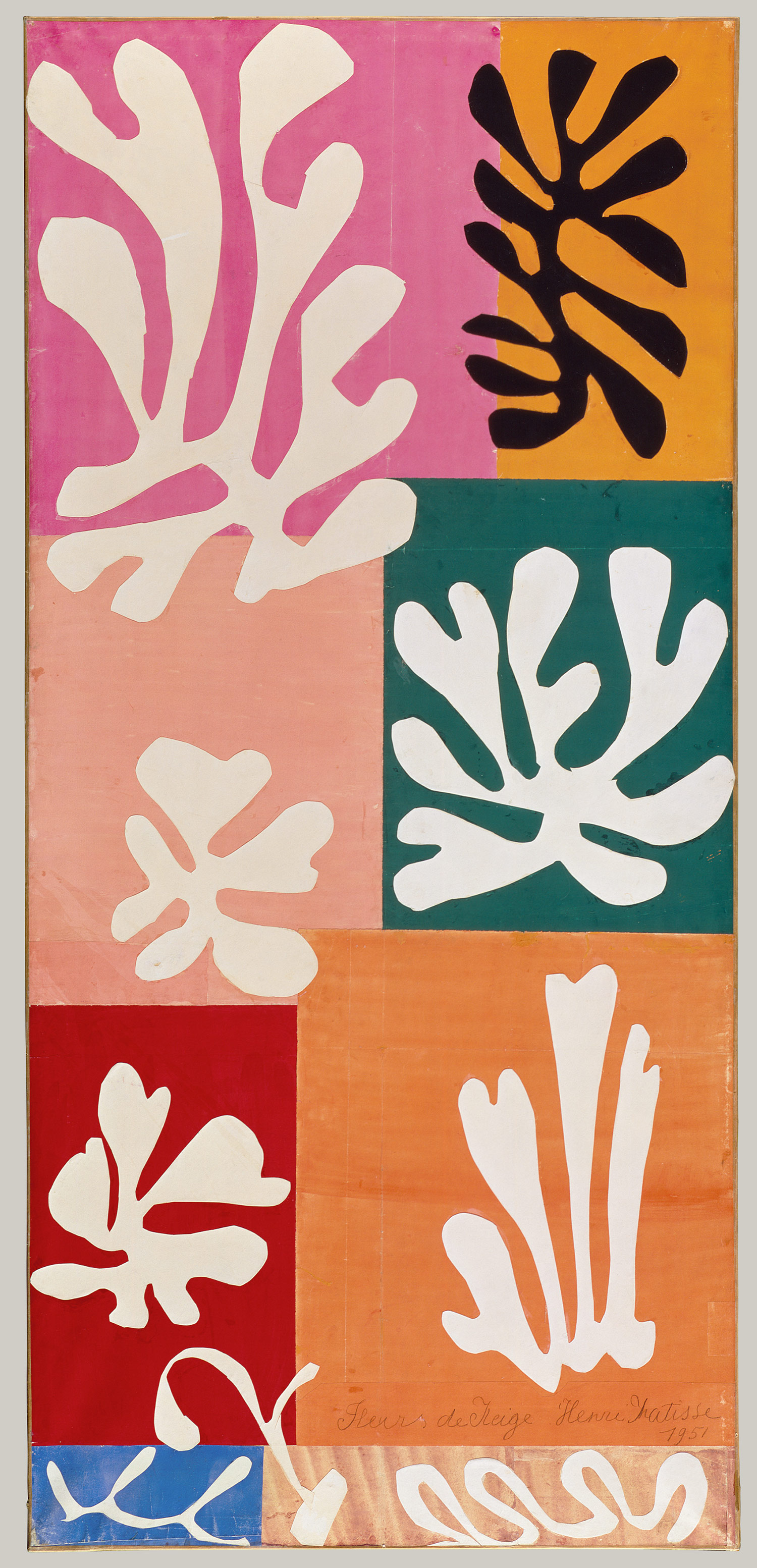 We also watched two short videos about Matisse. The first is a collection of Matisse's collages with a song by Greg Percy. The second is a beautiful clip of Matisse working with paper cutouts.
Students chose themes based on the collages and began working with colorful paper scraps.